Hot Sales Of Construction Machinery And Equipment: Strong Export Momentum Of Excavators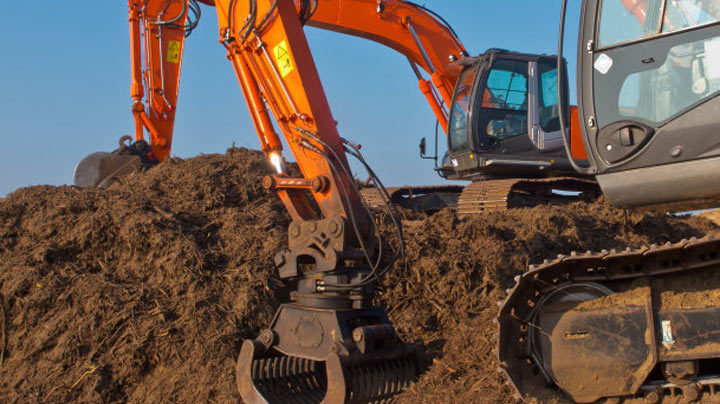 The sales of construction machinery and equipment have set a new record in the past year. Excavator exports are sought after, and the construction machinery industry has a strong momentum of high growth! The March sales of heavy truck and excavator products are expected to increase by 83% and 45.7% respectively. The reporter learned from relevant personnel that due to the construction of the real estate industry and infrastructure in some parts of the world, the sales of construction machinery products will continue to grow.
Excavator exports increased by 78.7%, and heavy truck sales set a new record.
In March of this year,china's heavy truck market exports are expected to sell about 220,000 vehicles of various types, a substantial increase of 86% month-on-month and 83% year-on-year.
The sales volume of 220,000 sets a new historical record for the heavy-duty truck market in March, which is more than 70,000 more than the previous record in March 2019 (148,800). This is also the 12th consecutive month that the heavy-duty truck market has set a record. From April 2020 to March 2021, the monthly sales volume of the heavy-duty truck market has set a new monthly sales record, creating a new monthly sales record. Cumulative sales in the first quarter exceeded 520,000. The sales volume of the heavy truck industry in the first half of the year has been unstoppable. It once again refreshed the historical record of monthly sales in the global heavy truck industry. It is expected to hit 1.4 million vehicles in 2021, exceeding market expectations.
According to CME data, sales of excavators in March are expected to be about 72,000 units, of which the export value is expected to be about 5,000 units, a year-on-year increase of about 78.7%.
In addition, in December 2020, the Ministry of Ecology and Environment announced that starting from December 2022, the fourth phase of emission standards for non-road mobile machinery will be implemented. Analysis shows that environmental protection upgrades are expected to speed up the replacement of existing stocks. According to the excavator service life of about 8 to 10 years, it is estimated that the potential renewal demand range from 2021 to 2023 is 86,000 to 135,000 units/year.