The HW-16 mini excavator delivers power and performance in a compact size to help you work in the tightest of applications. It is capable of being installed through narrow porches, making it an excellent machine for interior demolition work.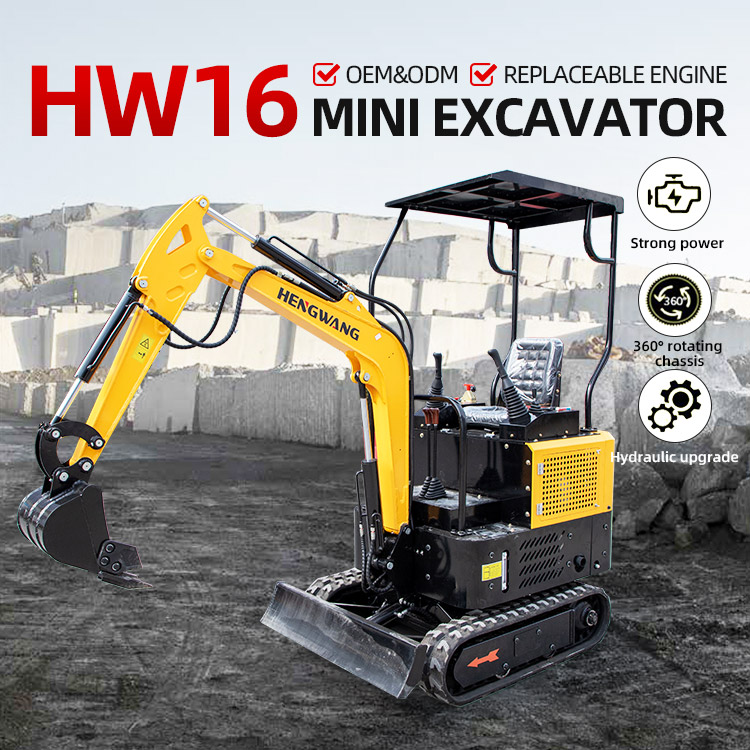 Optional accessories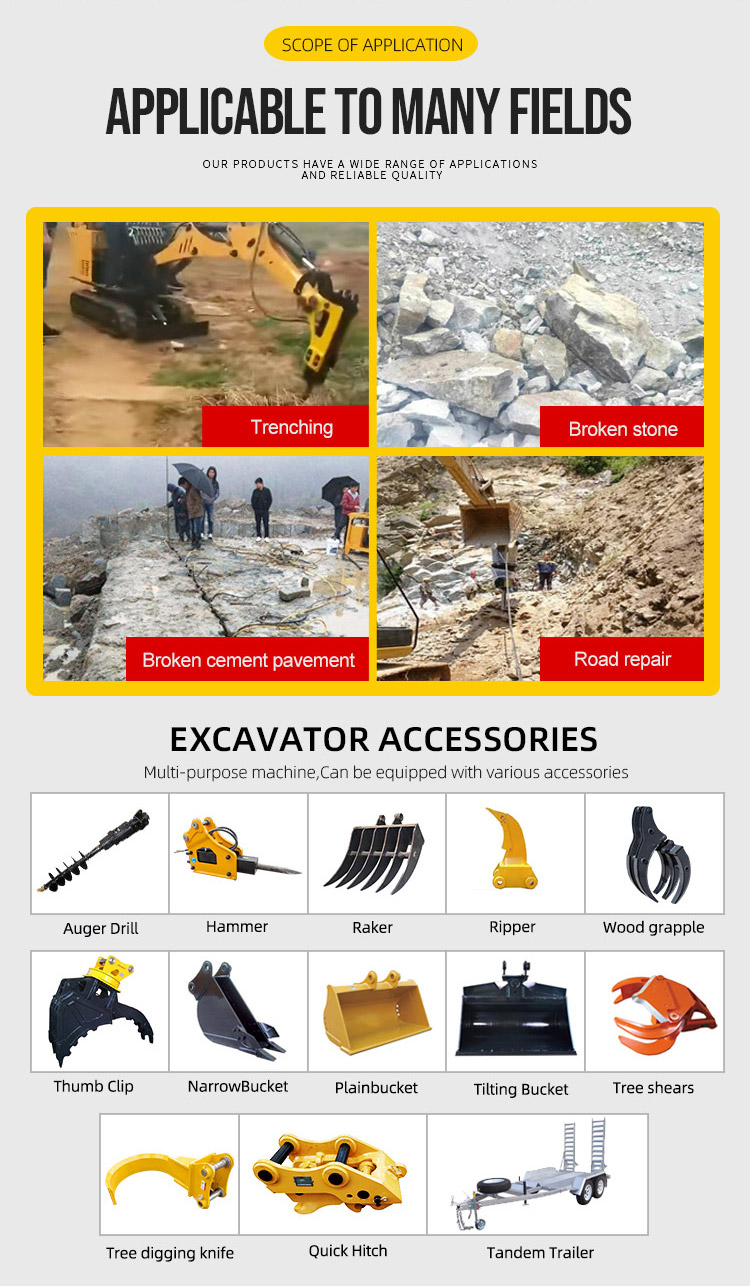 Parameter
Model
HW-16

Operation weight (T)

1.2

Engine model




Backet capacity (m³)

0.03


Dimensions (LxWxH)

2550*1070*2100


Max.digging depth (mm)

1700


Max.digging height (mm)

2600


Max.dumping height (mm)

1750

Digging radius

(mm)

2600

Features:
Operator protection frame design enhances safety.

Efficient hydraulic flap control improves construction precision.

Multiple working mode options adapt to various job requirements.

There are differences between technical parameters and configurations and actual products, and the actual delivery shall prevail.