1. The hydraulic system of the excavator is used for the drilling and slag removal of the Hengwang excavation and modification rock drill. The air compressor for slag removal is installed on the excavator, which is convenient to move.
2. The hydraulic rock drill is used to fully improve the drilling efficiency. The drilling speed can reach 1 minute and 1 meter on the rock with a hardness of 8.9 degrees, which is 8-10 times that of pneumatic equipment.
3. Digging and changing the rock drill does not affect the function of the excavator itself, and because the climbing performance of the excavator and the adjustment of the drilling angle are better than the rock drill, it is more flexible.
4. The operating panel is placed in the cab of the excavator, and the driver can operate after simple training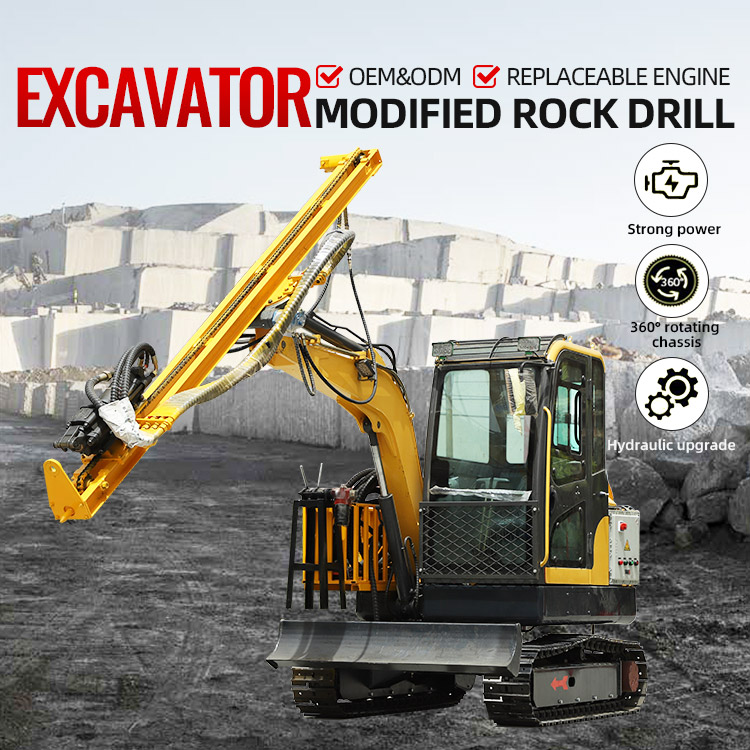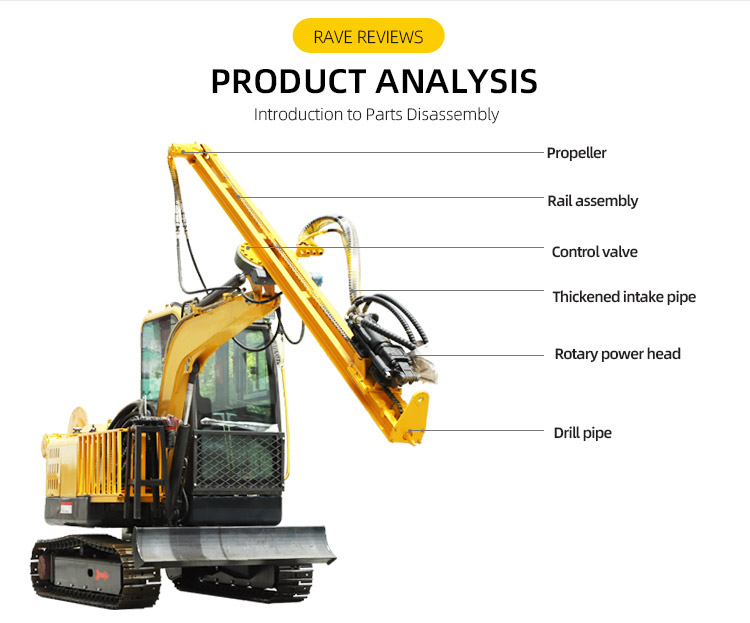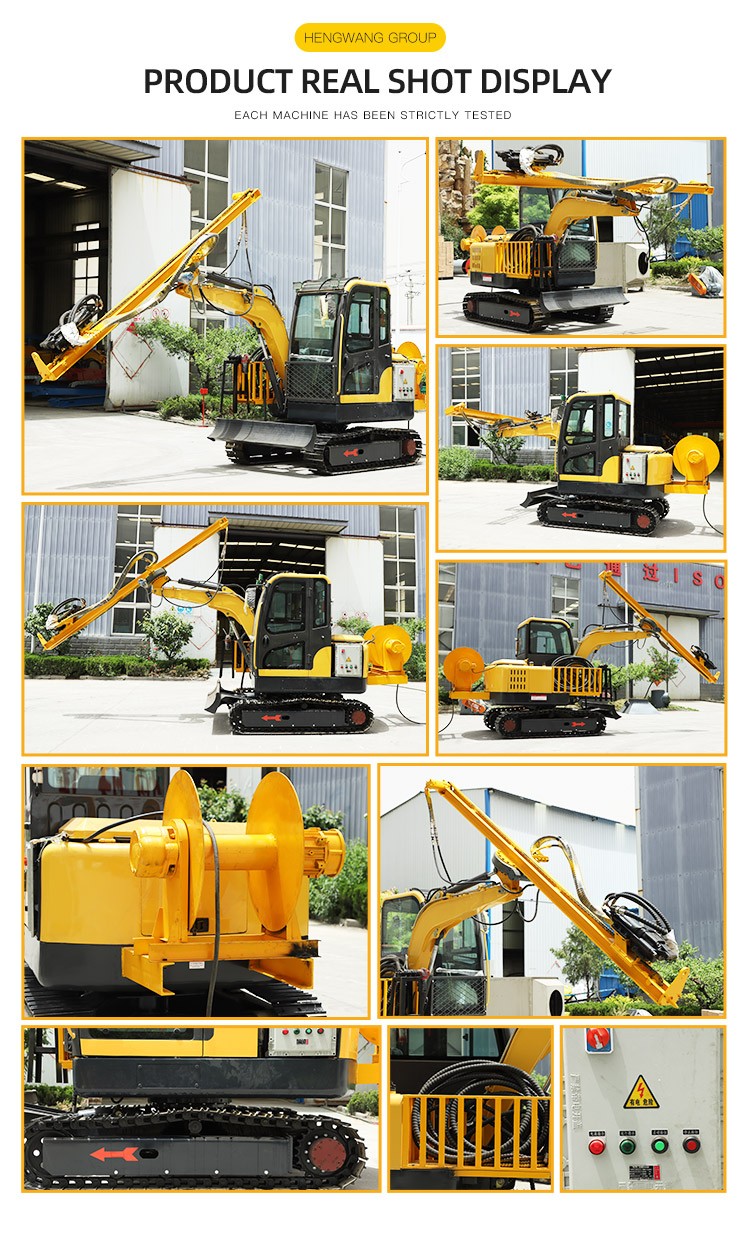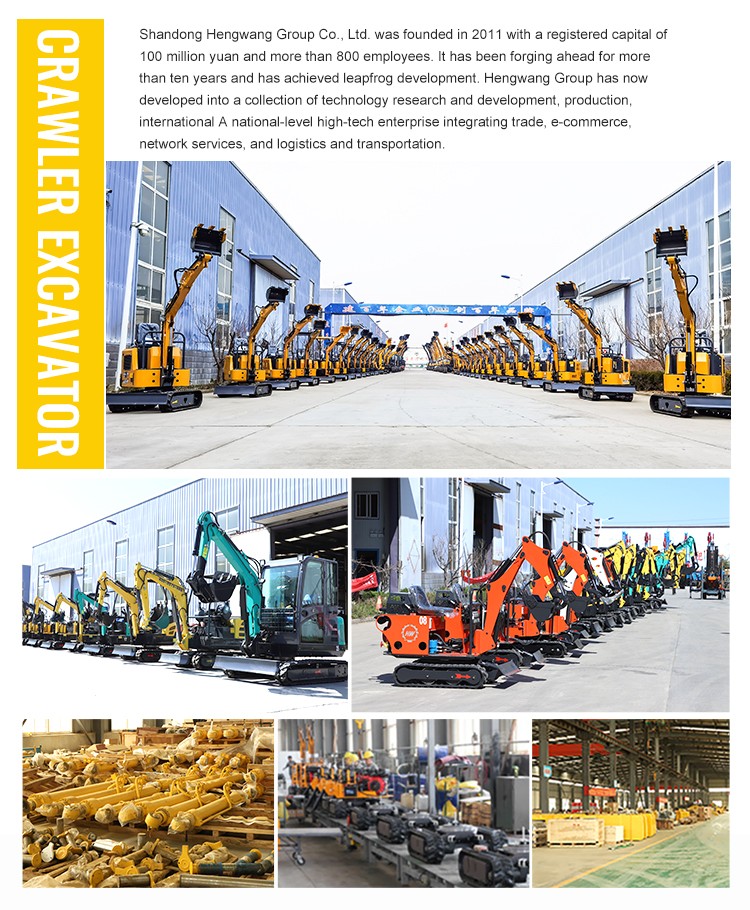 Inquire now to get the best price.