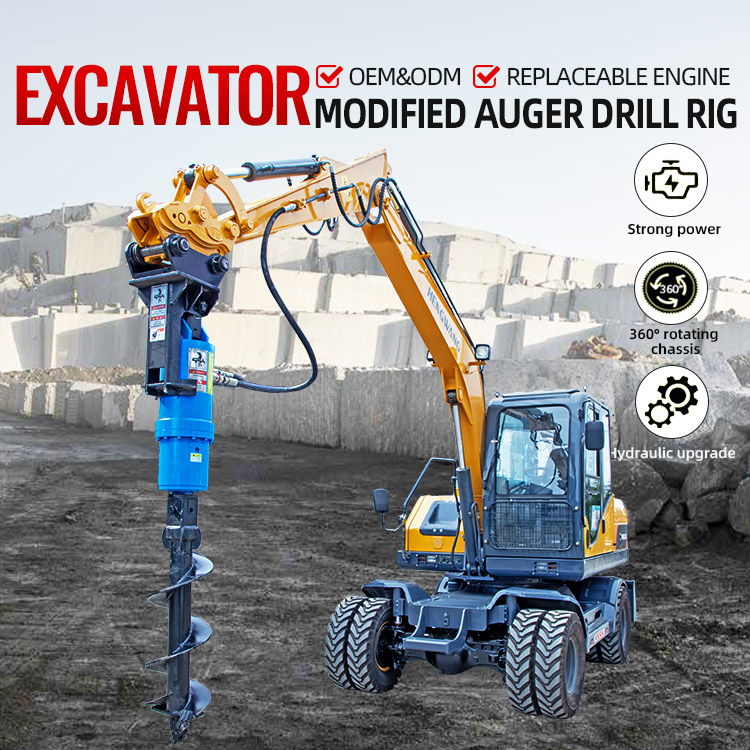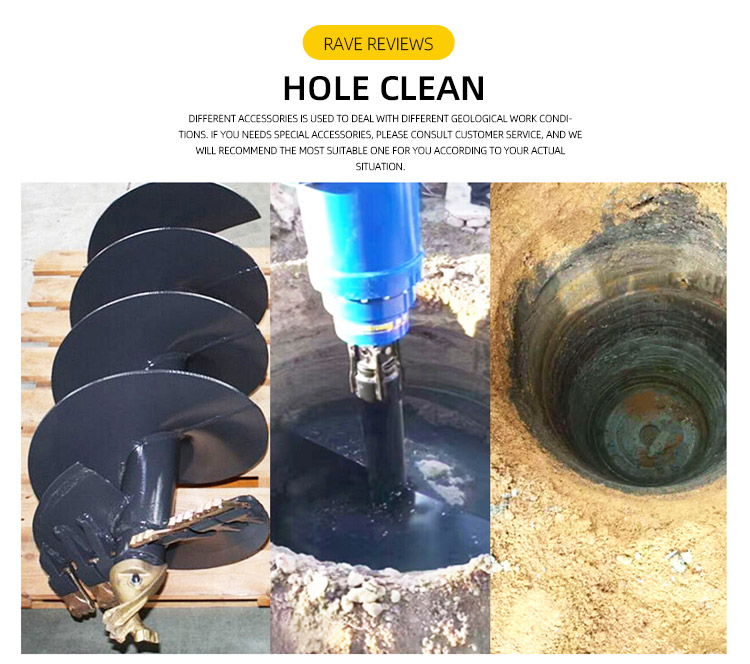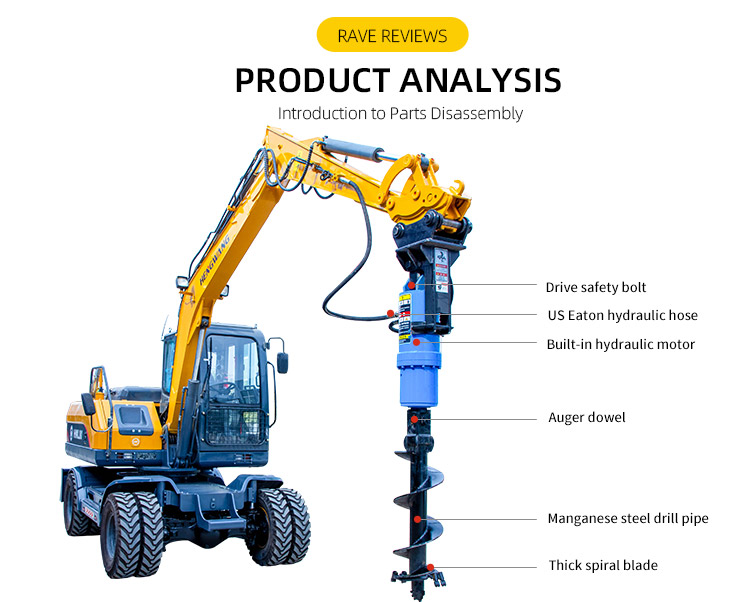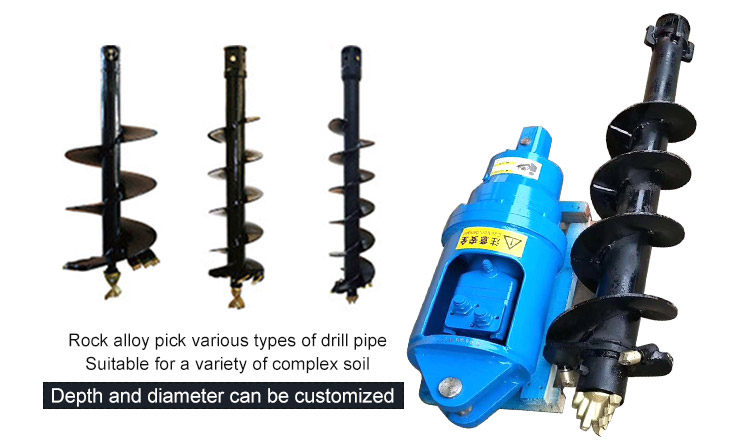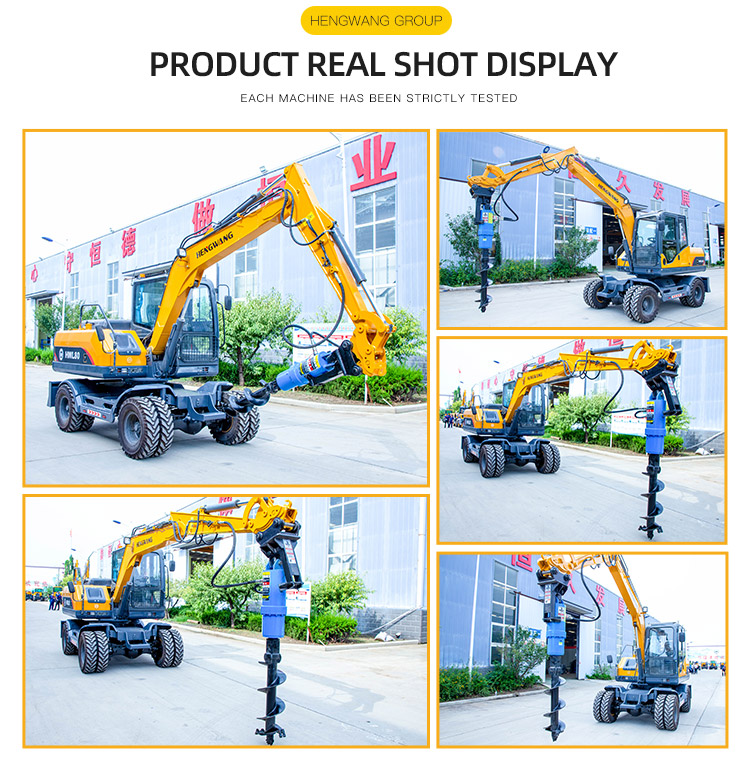 1. The Eaton hydraulic motor is equipped with an overpressure protection device, which is small in size and large in torque.
2. The installation specifications have been debugged before leaving the factory. After receiving the goods, The user only needs to remove the latch at the connection of the bucket and then replace it with our power head (can be used as a quick connector).
3. The drill is inlaid with alloy teeth, and the hard layer is also unobstructed
4. The holes are clean and there is no residue of soil residue.
Different accessories is used to deal with different geological work conditions. If you needs special accessories, please consult customer service, and we will recommend the most suitable one for you according to your actual situation.
| | |
| --- | --- |
| Model | Excavator modified Auger Drill Rig |
| Drilling diameter | 200-2000mm |
| Drilling depth | 0-15m |
| torque | 8000-50000Nm |
| Power head weight | 200-500kg |
| Power head length | 500mm |
| Intensity range | 80-250bar |
| Flow range | 70-150min/l |
| Standard drill pipe | 1/2/3m |
| Motor brand | Eaton, USA |
| Suitable for excavators | ≥6t |